Turkish Makarna (Pasta)
Much of Turkish food is prepared with vegetables, nuts, flavorings, spices, and either seafood or meat, which makes them just loaded with flavor, and generally healthy for people to eat. This article will focus on some pasta dishes which are also highly appreciated in Turkey, but which include ingredients other than those you might see in Italy and the US, where they are often accompanied with red sauces and cheeses.
The first pasta dish to be described today will be spaghetti with fresh peas, tomatoes, and shrimp. Before you purchase your ingredients to make this dish, be aware that the fresh peas you should look for are in pods which are shiny and green, and which feel very soft to the touch.
The reason for this is that the peas inside will still be soft and sweet, and since they're also very small, they will not have split. Many Turks enjoy putting a bowl of these on the table and just munching on them for a snack, along with a glass of wine.
This recipe can also include dried tomatoes, which add a sweet and tangy flavor to the overall dish, and they work very well together with the shrimp and the peas. Adding a touch of lemon can also freshen up the dish and give it a zesty taste that will have your guests clamoring for a second helping. This entire dish can be prepared in less than 30 minutes, assuming you're not distracted by anything else.
Ingredients for Pasta, Shrimp, and Sweet Peas
8-1/2 ounces of spaghetti pasta
extra-virgin olive oil
salt
freshly ground black pepper
7 ounces of peas
2 tablespoons of sun-dried tomatoes (which should be cut into strips)
juice from one lemon
2 garlic cloves sliced very finely
6-1/2 ounces of peeled raw prawns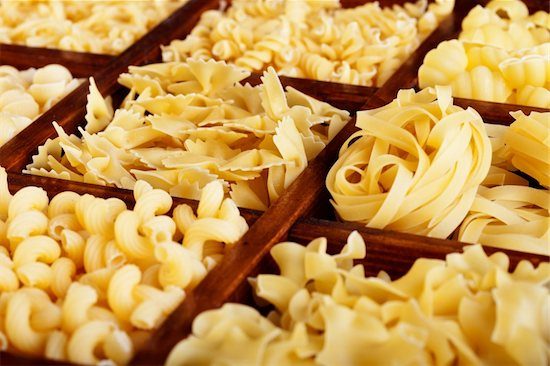 Cooking Instructions for Pasta, Shrimp, and Sweet Peas
First, you'll need to shell the peas and rinse them, so that they're clean. Fill a pan of water half-full and add salt, then heat it to boiling. Put some of the olive oil in a small saucepan, adding the garlic in, and gently frying until it starts to turn color. Add in the prawns, as well as the salt and pepper to suit your own taste.
Cook this whole mixture for about three minutes, stirring occasionally, then remove it from the heat and add in the tomato strips and lemon juice. Put the pasta in the boiling water, and cook it for approximately five minutes, then add in the fresh peas to that boiling water, and continue to cook for another four minutes, until the pasta has been thoroughly cooked.
Drain the pasta and keep some of the water, then set that water aside. Pour the shrimp mixture into the pasta, and add in some of the cooking water you saved from before. Mix everything together very well, then distribute to three or four plates, which is the normal serving yield for this recipe. Optionally, you can also drizzle extra-virgin olive oil over any of the pasta dishes for those who prefer it.
Ingredients for Pasta with Anchovies, Garlic, Capers, and Parsley in Tomato Sauce
1 canned anchovy filet in olive oil, chopped up coarsely
4 cloves of garlic which have been crushed and finely chopped
1 tablespoon of olive oil
8 ounces of gluten-free pasta
1 tablespoon of rinsed capers
14 ounces of cherry tomatoes, preferably hand-crushed
salt and pepper to taste
a handful of flat-leaf parsley (which has been roughly chopped up)
Cooking Instructions for Pasta with Anchovies, Garlic, Capers, and Parsley in Tomato Sauce
The first thing you have to do for this recipe is to start the garlic sauteing in a pan and continue that for about two minutes. At the same time, you can heat the olive oil in a heavy pan, and add the crushed tomatoes with 2 to 3 tablespoons of water, so the mixture stays juicy.
Mix these ingredients together and cook the entire mixture for another two minutes. Then you can stir in the anchovies and capers, making sure to mix the entire thing very well. At this time, you can season the mixture with salt according to your taste, but be advised that both the capers and the anchovies will already be contributing a salty taste to the mixture.
You can also add in the black pepper at this point, and then simmer the entire mixture for approximately seven minutes on a low heat. While the sauce is on the stove simmering, you can boil a pan full of water, and add the gluten-free pasta with a dash of salt, and a touch of olive oil in the water.
Boil this for about 10 minutes while stirring occasionally, and when it's just about done, you can extract two or 3 tablespoons of the cooking water you made your pasta in, then add that to the pasta sauce. Now you can add in the parsley as well to that sauce, and combine all ingredients thoroughly. After the pasta has finished cooking, drain away the water, and mix the pasta in with the sauce you've prepared. The normal yield of this recipe is for two servings, so if more is desired, you would have to multiply the ingredients by some additional factor.